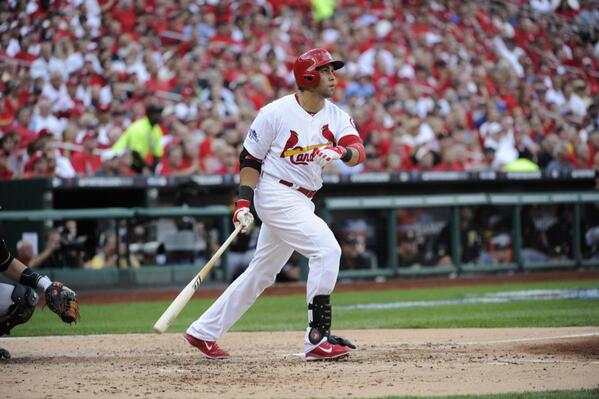 In late July of 2011, a desperate Brian Sabean, general manager of the San Francisco Giants, orchestrated a trade to acquire the best outfielder on the market, Carlos Beltran. The Giants, coming off a World Series victory in 2010, experienced devastating injuries (including losing Buster Posey for the entire season thanks to a brutal plate collision with Scott Cousins) and stiff competition from a very good Arizona Diamondbacks team. Their offense, especially with the loss of Posey, was abysmal, and if they wanted to remain in contention, they needed to obtain an offensive juggernaut to bolster their lineup. So, a year after making several minor moves that led his team to a World Series run, Sabean decided to go with one colossal one instead. Many Giants fans, including myself, questioned the move. Trading for Beltran not only meant San Francisco had given up their best pitching prospect in Zach Wheeler, but it also meant the team was gambling on a player who was a free agent in the upcoming offseason. If the Giants failed to make the playoffs, which was very possible given the way they had performed up to that point, would they even be able to re-sign him? Was it worth it? As it turns out, the Giants would fail to reach the postseason, and fail to resign him; he ended inking a two year deal with the Cardinals instead. How did Beltran perform as a Giant? He was briefly injured, which has always been a concern with him, but when he was in the lineup, he was a pretty darn good player.

 Until watching him play on the team I rooted for, I didn't realize why Carlos Beltran was given such heavy praise from television analysts and sports columnists across the country. Call it West Coast bias if you'd like. In my eyes, Beltran had always been a very good defender, decent hitter, but someone who was frequently on the disabled list. His career batting average's around .285 and he's got around 300 home runs, which is good, but what was the big deal? I blame my age for the ignorance I displayed back in 2011. I was still in elementary school when Carlos Beltran began writing his postseason legend. It began in 2004, with the Houston Astros, when Beltran slugged 8 home runs in a single postseason. I'll repeat that if your jaw dropped. He hit EIGHT home runs in one postseason, and his team didn't even reach the World Series. Incredible. After that, he signed a long-term contract with the New York Mets, and had a mediocre first season with them due to, you guessed it, injury. The season after that, however, Beltran went off, with 41 regular season home runs, an All-Star MVP under his belt, and a gold glove award. He had another excellent postseason, although not nearly as amazing as his 2004 performance. 

It's the Carlos Beltran from 2007-2011 that I personally remember, and maybe that's the reason I was so unimpressed with the trade. In 2007 and 2008, he was still a tremendous player, earning a 5.2 and 6.7 WAR thanks to both great offense and defense. After that is where we see decline. In 2009 he only managed to hit 10 home runs, and injury caused him to only play 81 games. In 2010, he only played 64, with a slash line of .255/.341/.427. And this is probably the reason many Giants fans were skeptical. This was a player on the decline, who had tremendous talent, but a history of injury problems. I dismissed experts raving about Beltran as nostalgia. In the end, I was wrong, and they were spot on. In the 2012 postseason with the Cardinals, Beltran had a slash line of .357/.440/.714. This year? He already has 2 home runs and 6 RBI's, and there's still a game to go in the NLDS tomorrow evening. Did I mention Beltran currently holds the highest OPS in postseason history at a ridiculous 1.247? And forget postseason for a second. He has 300 stolen bases to go along with those 350+ home runs, 2000 hits, 1,000 RBI's, and 1,000 runs. Carlos Beltran is a remarkable player, and someone who will get hall of fame consideration, thanks in large part to his remarkable playoff performances. He's a player who's still doing well heading into his age 37 season, and someone who gets better when the lights are brighter Looking back, do I still regret the Giants trading for Beltran in 2011? No, I regret not resigning him. All hail the postseason king.
---